GS940 - Rapier Weaving Machine
When Smit, the leading brand in the design and manufacture of dynamic control flexible ribbon weaving machines, put on the market GS940, the product of the latest technical evolution of the 900 series, everyone is very pleased with its easy-to-use features and performance.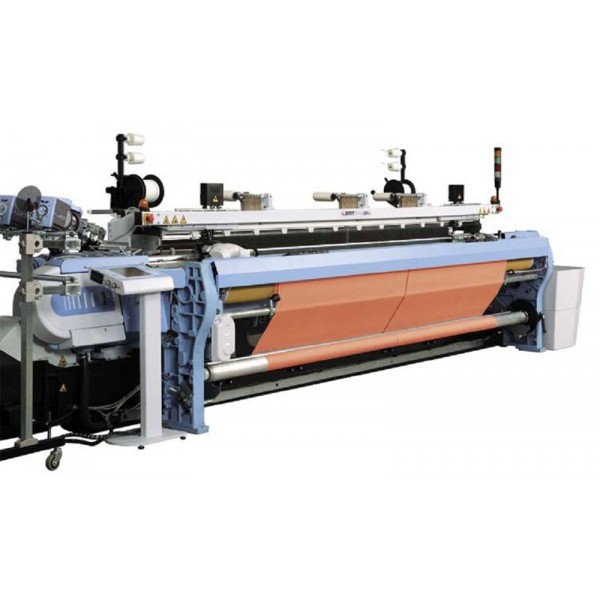 Details
Many developments in the mechanical and electronic groups are not only maximizing their quality standards, but are also come onto the market as a machine that incorporates such features as modularity, adapting to the most flexibility, efficiency, energy savings and subsequent innovations.
SMIT GS940 weaves the future.
Speed and efficiency, ergonomics in type change, the widest range of fabric types, low consumption values are the best response of the GS940 to market demands.
Today, fashionable clothing and upholstery fabrics, technical fabric applications, the classic fabrics made with excellent yarns and patterns are woven at the GS940 with excellent quality and high efficiency.
Smit's 'dynamically controlled' flexible rapier system and a product of advanced 'mechatronics' solutions, the weft insertion system produces not only the most complex fabric production segments, but also many competitive advantages in many other applications; these are the technical fabrics for safety purposes, the glass fiber fabrics used in the electronics, the filter fabrics, in a word the fabric types produced from the mono and multifilament yarns that the fibers must be exposed to a certain level of strength. SMIT GS940 weaves the best.