SMIT GS980F - The Fastest Free Flight Rapier Machine
The fastest free flight rapier machine for an outstanding terry quality. SMIT GS980 F ensures cost-effective weaving of terry fabrics with outstanding performances.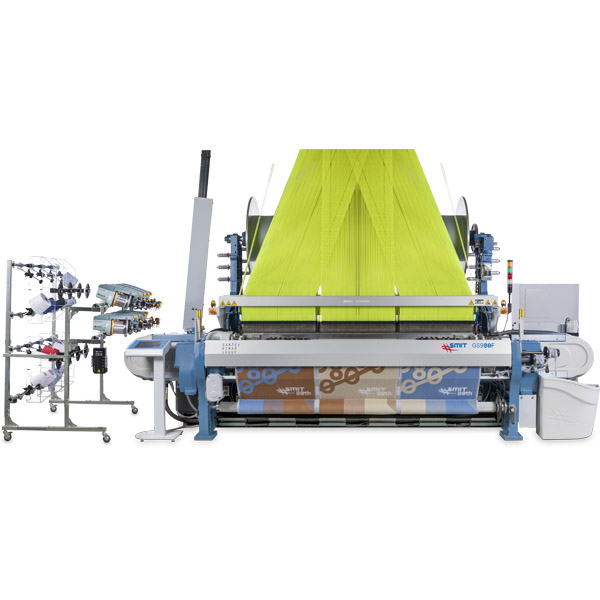 Details
With seven different working widths, from 220 to 360 cm, SMIT GS980F is perfect for weaving terry towels or bulk terry, in one or several panels.
SMIT GS980F excels in terms of performance: rugged structure and stiff drive mechanisms ensure high productivity and operational stability both in Dobby and Jacquard arrangements.
SMIT GS980F further enhances the greatest functional advantages of Smit terry weaving technology, to achieve top results in terms of pile regularity, pile height evenness and performance of the machine.
Dynamic Pile Control is the distinguishing Smit system of pile formation by sley deferred motion (Rocking reed), with loose pick distance up to 24 mm, securing the gentlest treatment of warp yarns for a first-rate terry fabric.
The innovative Dynamic Pile Control, once programmed on loom terminal or jacquard memory, allows to switch from one pick ratio to another while machine is running to create unique relief patterns and effects like pile waveforms.
SMIT GS980F run up to 500 Rpm* and weave spun yarns from 4 to 400 Tex, filament yarns from 10 to 3500 Den and fancy yarns up to 2 Nm. (*260 cm)